Father's Day 2018 Collection
Give the gift of tweets.
Dads love framed tweets (and they don't even know it yet).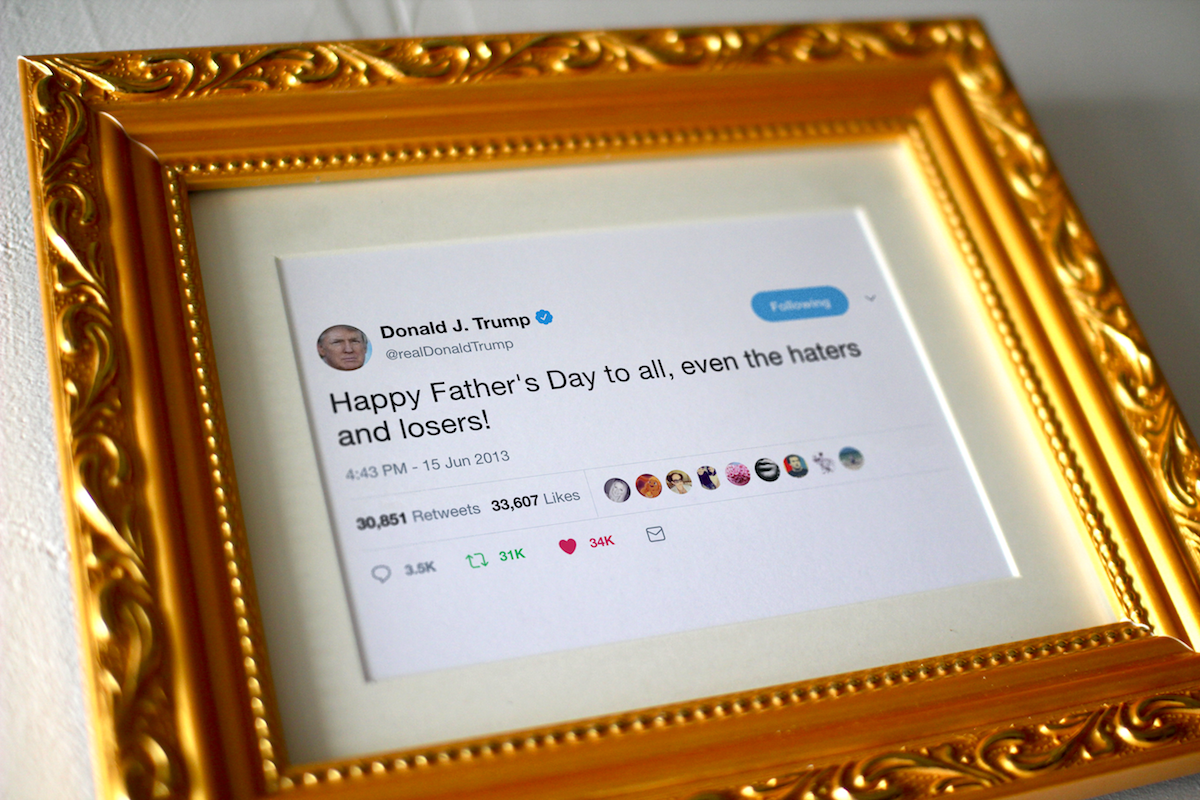 Each framed tweet includes:

* Custom-made golden frame with glass and elegant beveled matting

* High-quality 275 gsm cardstock print

* Easy hanging or propping

* Shipping in 3-5 business days*

Note: Won't arrive in time for Father's Day. It's okay, dad won't mind.